If you're looking to join the United States Army and embark on a career as an artillery mechanic, you've come to the right place. In this comprehensive guide, we'll provide you with all the information you need to understand what it means to be an Army MOS 91P and why this career path is worth considering.
What is an Army MOS 91P?
An Overview of the 91P MOS
The 91P MOS, also known as an artillery mechanic, plays a vital role in the maintenance and operation of self-propelled field artillery cannon weapon systems. This is a critical function within the army, as these weapon systems are integral to the combat readiness of the military. As an artillery mechanic, you'll be responsible for supervising and performing maintenance and recovery operations of all self-propelled field artillery cannon weapon systems. It's a job that requires a high level of skill and discipline.
What Does an Artillery Mechanic Do?
Artillery mechanics are essential in ensuring that self-propelled artillery systems remain in peak operating condition. This includes performing regular maintenance, identifying and repairing issues, and conducting recovery operations when necessary. The role demands a deep understanding of the complex machinery involved in these weapon systems, making it a valuable and specialized skillset.
Why Choose the 91P MOS?
Now that we have a basic understanding of what an artillery mechanic does let's explore why choosing this career path is worth your consideration.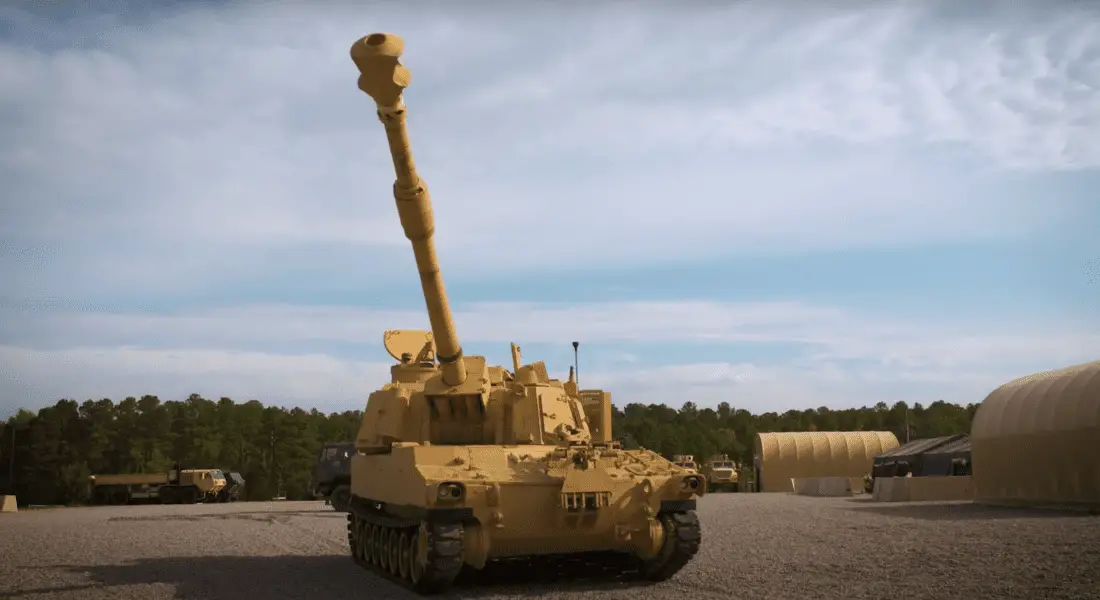 1. Valuable Skills
As an artillery mechanic, you'll learn a wide range of skills that can benefit you both in the military and in civilian life. These skills include automotive repair, maintenance, and problem-solving – abilities that are highly sought after in the job market.
2. Active Duty or Army National Guard
Whether you want to serve on active duty or as part of the Army National Guard, the 91P MOS is a versatile choice. You can choose a path that suits your goals and commitments.
3. Support and Community
The Army offers a strong support system and a sense of community among its soldiers. You'll be working alongside dedicated professionals and have access to resources that will help you succeed in your career.
How to Become an Artillery Mechanic (91P)
To become an artillery mechanic, there are several steps you'll need to follow. Here's a detailed breakdown:
1. Enlist in the Army
The first step is to enlist in the United States Army. You can do this by visiting your local recruitment office or by enlisting online. During this process, you'll have the opportunity to choose your preferred MOS, and you can select 91P if you meet the qualifications.
2. Basic Training
Once you've enlisted and selected the 91P MOS, you'll undergo basic training. This is where you'll learn the fundamental skills and knowledge needed to serve in the Army.
3. Advanced Individual Training
After basic training, you'll proceed to advanced individual training (AIT) specific to the 91P MOS. Here, you'll receive in-depth instruction on artillery systems, maintenance procedures, and other specialized knowledge.
4. On-the-Job Training
Once you've completed AIT, you'll be assigned to your unit and begin on-the-job training. This is where you'll gain practical experience as an artillery mechanic, working with your fellow soldiers and mentors.
Day-to-Day Responsibilities
As an artillery mechanic, your daily responsibilities will be diverse and challenging. Here's a look at what you can expect:
1. Maintenance and Repairs
Your primary duty will involve maintaining and repairing self-propelled field artillery cannon weapon systems. This includes conducting routine inspections, identifying issues, and performing necessary repairs to ensure the equipment is always ready for action.
2. Recovery Operations
In the event of equipment breakdown or damage, you'll be responsible for conducting recovery operations. This may involve towing and repairing vehicles in the field.
3. Teamwork
Artillery mechanics work closely with their fellow soldiers and commanders to ensure the operational readiness of artillery systems. Effective communication and teamwork are essential in this role.
4. Continuous Learning
The field of artillery mechanics is constantly evolving, and you'll need to stay up-to-date with the latest technologies and techniques. This role offers opportunities for ongoing education and skill development.
Career Progression
As you gain experience and expertise in the 91P MOS, there are opportunities for career progression. You may have the chance to take on more specialized roles or become an instructor to train the next generation of artillery mechanics.
Conclusion
Becoming an Army MOS 91P, or artillery mechanic, is a career path that offers valuable skills, a sense of purpose, and the opportunity to serve your country. Whether you're a combat veteran looking for a new challenge or a civilian seeking a rewarding and stable job, the 91P MOS is an excellent choice. You'll learn skills that are highly transferable to the civilian job market while serving your nation with pride. So, if you're ready to make a difference and embark on a career as an artillery mechanic, take the first step and explore this exciting opportunity within the United States Army.
Key Takeaways:
The 91P MOS, or artillery mechanic, is responsible for the maintenance and operation of self-propelled field artillery cannon weapon systems.

This role offers valuable skills that are highly sought after in the job market.

You can choose to serve on active duty or as part of the Army National Guard.

The Army provides strong support and a sense of community for its soldiers.

To become an artillery mechanic, you need to enlist in the Army, complete basic training, undergo advanced individual training, and gain on-the-job experience.

Your daily responsibilities include maintenance, repairs, recovery operations, teamwork, and continuous learning.

Career progression opportunities are available as you gain experience and expertise in the 91P MOS